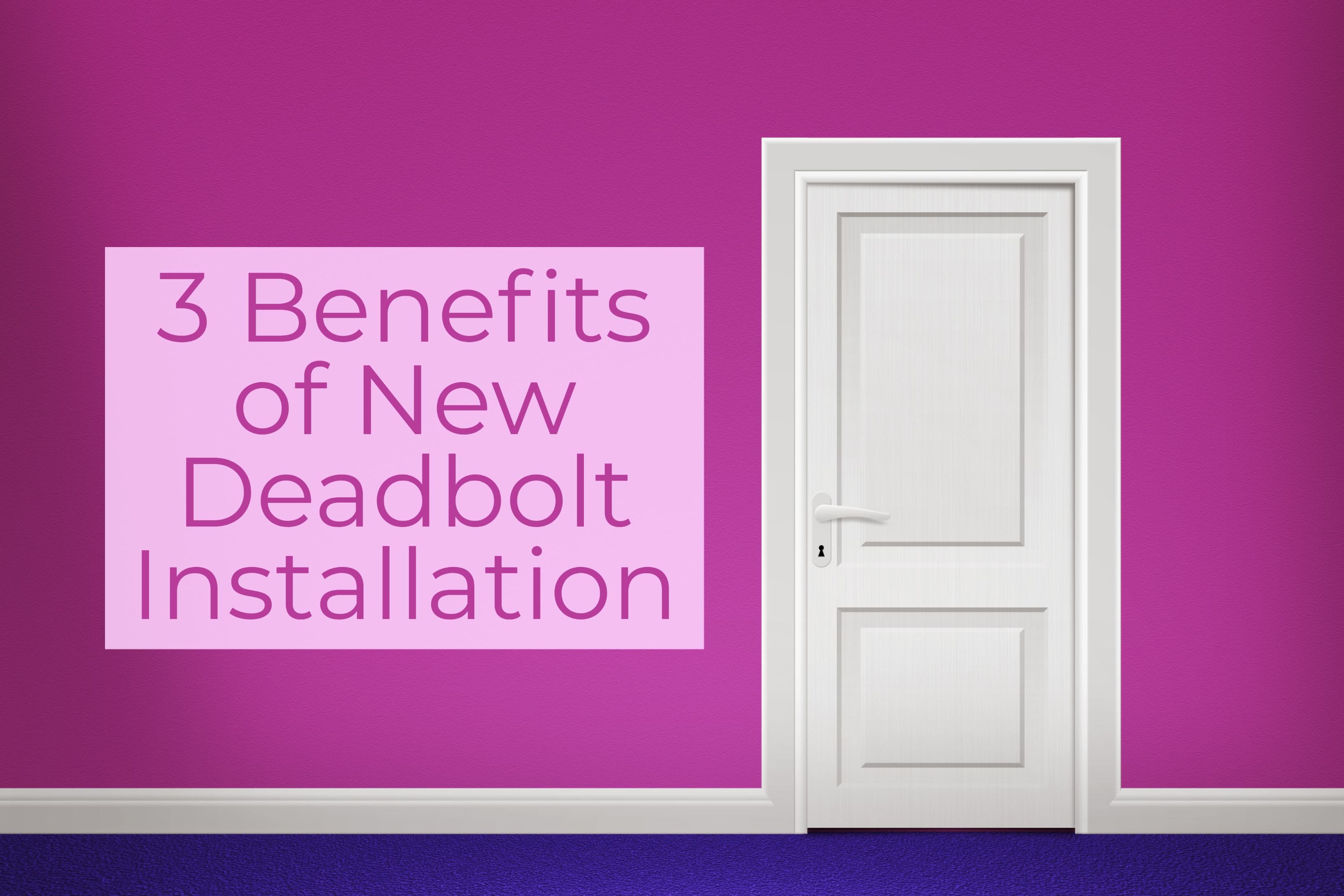 3 Benefits of New Deadbolt Installation
Property crimes are the most common crimes in America, far exceeding violent crimes. Property crimes include any form of theft, including shoplifting, fraud, and robbery.
One place that property crime can take place is in your home or office. The U.S. averages 2.5 million break-ins every year. Over 60% of those break-ins are home burglaries.
Home and office security is a big concern in the U.S. and this has led to the development of many products to secure homes and businesses. One of the most effective, however, is the humble deadbolt lock. Here are three benefits of new deadbolt installation for your home or place of business:
Inexpensive
Deadbolts are relatively inexpensive. Most deadbolts can be purchased for less than $50 and some are as inexpensive as $20.
New deadbolt installation can be somewhat involved. Depending on whether you replace your door at the same time, holes may be drilled in both your door frame and your door.
From this point, deadbolt installation is relatively straightforward. A house locksmith secures the lock and bolt in the holes in the door and aligns the bolt with the hole in the door frame. In all, new deadbolt installation costs anywhere from $100 to $250.
Compared to other options, a deadbolt lock is inexpensive. For example, a security system not only has a purchase cost and installation cost, but also a monthly monitoring cost. More importantly, security systems do not keep burglars from breaking into your home or office. Instead, they just scare them away after they break in.
Effective
Deadbolt locks are highly effective. Despite the age of technology, deadbolts resist being:
Jimmied: Unlike normal door locks, deadbolts are not held closed by a spring. This means that they cannot be jimmied with a crowbar or blade inserted between the door and the door frame.

Rammed: When a residential locksmith services business installs your deadbolt, they will bore into your door frame. The bolt of the deadbolt rests in this hole. The depth of the hole and the strength of the bolt will hold the door closed even when rammed.

Broken: Deadbolts are usually formed from solid, hardened steel. Deadbolts rarely require lock repairs because they are very simple and durable.
Flexible
Deadbolts come in a few different varieties to secure doors in many different situations, including:
Single cylinder: Single-cylinder deadbolts have a knob on the inside and a key cylinder on the outside. This allows them to be opened quickly and easily from the inside but requires a key when entering from the outside.

Double cylinder: Double-cylinder deadbolts have key cylinders on both the inside and outside of the lock. These are best suited for doors with windows or near sidelights. The inside key cylinder prevents someone who breaks the window from opening the deadbolt.

Keyless: Keyless deadbolts are becoming more common. They include a keypad instead of a key cylinder on the outside. The benefit of a keyless deadbolt is that you can open it even if you lose your keys. The drawback is that the lock might not unlock if the batteries run low.
Deadbolts are highly effective in preventing break-ins. Moreover, they are inexpensive and flexible. As a result, you should be able to find a deadbolt to suit almost any office or home entry door.