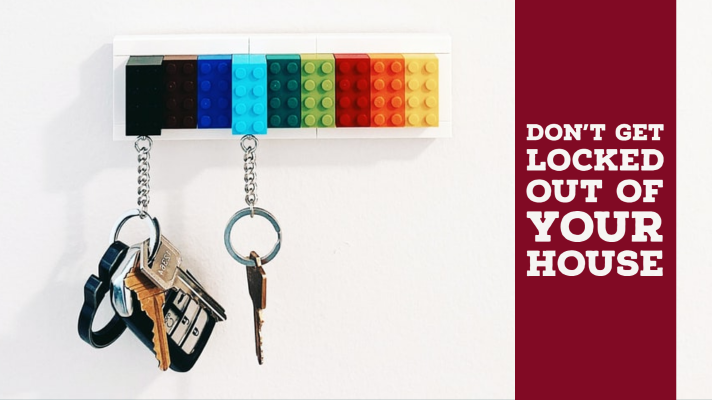 How to Prevent Getting Locked Out of Your House
Home lockouts are common occurrences that might have happened to you at one time. As you hurriedly leave the house and slam your door, you realize you didn't carry the keys with you. This frustrating incident results in spending time and money to get a local locksmith to unlock your house.
Taking several preventive measures can make all the difference in avoiding a lockout. Let's take a look at tips that will prevent you from being locked out of your house.
Make It a Habit to Check for Your Keys
According to a study published by the European Journal, it takes an average of 66 days for repeated behavior to become a habit. Some people tend to form habits faster than others. Make sure you check for your keys every time you leave the house. This conscious effort can be strenuous at first, but with time, it will pay off, and you'll always be having your keys with you.
Make Copies of Your Keys and Share Them
Having only one key is neither a cost-effective nor a safe practice. It's wise to make copies of your house keys and share them with your trusted neighbors, friends, or family members. The family member or friend may live blocks away from you, but at least you won't be left out in the cold. Call a house locksmith to create these keys. If the relationship with the person you've shared your key with ever changes, retrieve the key before your safety is compromised. Relying on that trusty house locksmith can also enable you to change your locks whenever you need to.
Add Smart/Keyless Locks
This is perhaps the most important tip that most people don't consider. Keyless or smart locks provided by house locksmiths include various ways to enter your home. Some have keypad combinations, pin codes, voice recognition, and fingerprint locks, among others. There's no way you'll lock yourself out of your house if you eliminate the use of physical keys.
Conduct Regular Lock Maintenance
With continued use, locks wear down over time. It's imperative to regularly seek a professional house locksmith's services to inspect your locks and make sure everything works well. The house locksmith will advise you if you need lock repair or a lock change depending on the severity of the issue found. Even though the unexpected breaking of your door locks may not get you locked out of your house, small problems can escalate into major ones. Prevent getting locked out of your house by monitoring your lock's health.
Contact My New Locks Today
These preventive steps can be the difference between maintaining your schedule and standing outside in the cold. If you ever require a locksmith service, kindly contact us and we'll be at your service.