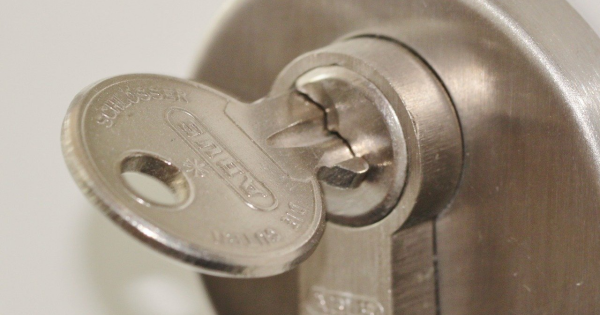 When to Change Locks and Factors That May Affect the Cost of Doing It
Security is an absolute priority for most residential and commercial property owners. There is no substitute for hiring accredited, professional locksmiths when you need to have someone change your locks. Your local handyman may not understand the intricacies involved in ensuring the key and lock provide the security they were intended for.
When to Change Locks
Professional locksmiths can efficiently replace or rekey the current lock systems in your car, home, or commercial property. If you feel that your safety and security are at risk, experts recommend changing locks or rekeying them. Here are some circumstances under which you should change locks.
After a burglary or break-in attempt
When you move into a new home or apartment
When your tenant moves out
If you misplace your key or it gets stolen
When dealing with a messy divorce
If the lock is damaged
If you haven't changed locks in years
Factors That May Impact the Cost of Changing Locks
Locksmiths are arguably like doctors; sooner or later, you will need one. Aside from security, most property owners' second greatest concern is usually the expenses related to locksmith services. Here are several factors that you should consider when estimating the total price.
1. Purchase of the New Locking System
You can opt to visit the hardware store and buy the system that you prefer. You will then hire the local locksmith just for the installation service. You may also decide to let the locksmith source for the new locks and install them for you. You can then calculate the final cost, including the price of the parts purchased.
2. Modification on Your Doors
When you change locks from one brand to another, you may have to modify your door frame. The alterations may attract more labor costs, which may reflect on the final cost of replacement. If the design and dimensions are similar, you may not receive any extra charges.
3. Type of Service
The scope of work and the services required may affect the final bill charged to you. You may think a locksmith only provides a service when someone is locked out of the house or has locked their keys in the car. However, a locksmith can also provide other services such as car key programming, broken key extraction, key duplication, rekeying locks, safe installations, and much more. The time and skills needed for a specific service will determine the price you pay.
4. Lock Complexity
Another major factor that locksmiths usually consider is the type of lock. There is a wide variety of locks available and prices vary depending on the lock's brand and complexity. It may take longer to pop open complex locks and a locksmith may charge you more. The costs may differ among mortise locks, interchangeable core cylinders, and high-security locks.
5. Location and Availability
When requesting locksmith services, inquire whether there will be additional changes. Some lock technicians may charge an extra fee for onsite calls during emergencies or after hours. You may also pay more for jobs that are outside their service area.
It is essential to have a locksmith as part of your emergency contact list. The costs may vary depending on different factors such as lock type, services provided, location, and complexity of the new system. Make sure to ask what fees to expect up-front to avoid any surprises later on.